Last week, we gathered at the Paradigm Shift cafe in Koramangala, to learn about the location data infrastructure at Olacabs.com. The meetup was particularly interesting in the light of Ola's recent move adding autorickshaws to their offering. Location is at the center of Ola's business.
Vijayaraghavan Amirisetty, Director of Engineering at Olacabs, introduced how they collect data in real-time from cars fitted with smartphones. With over a lakh vehicles online at any given time, Ola's primary challenge is to build an infrastructure to allocate taxis to customers quickly and reliably. Vijay highlighted some of the issues around collecting location data via GPS and cell networks. Even though both the technologies have matured since their inception, they are highly unreliable in various scenarios. Ola uses a combination of algorithms to build a reliable layer over GPS and network. One thing to note is that the smartphones are of variable quality and the system needs to work regardless of these metrics.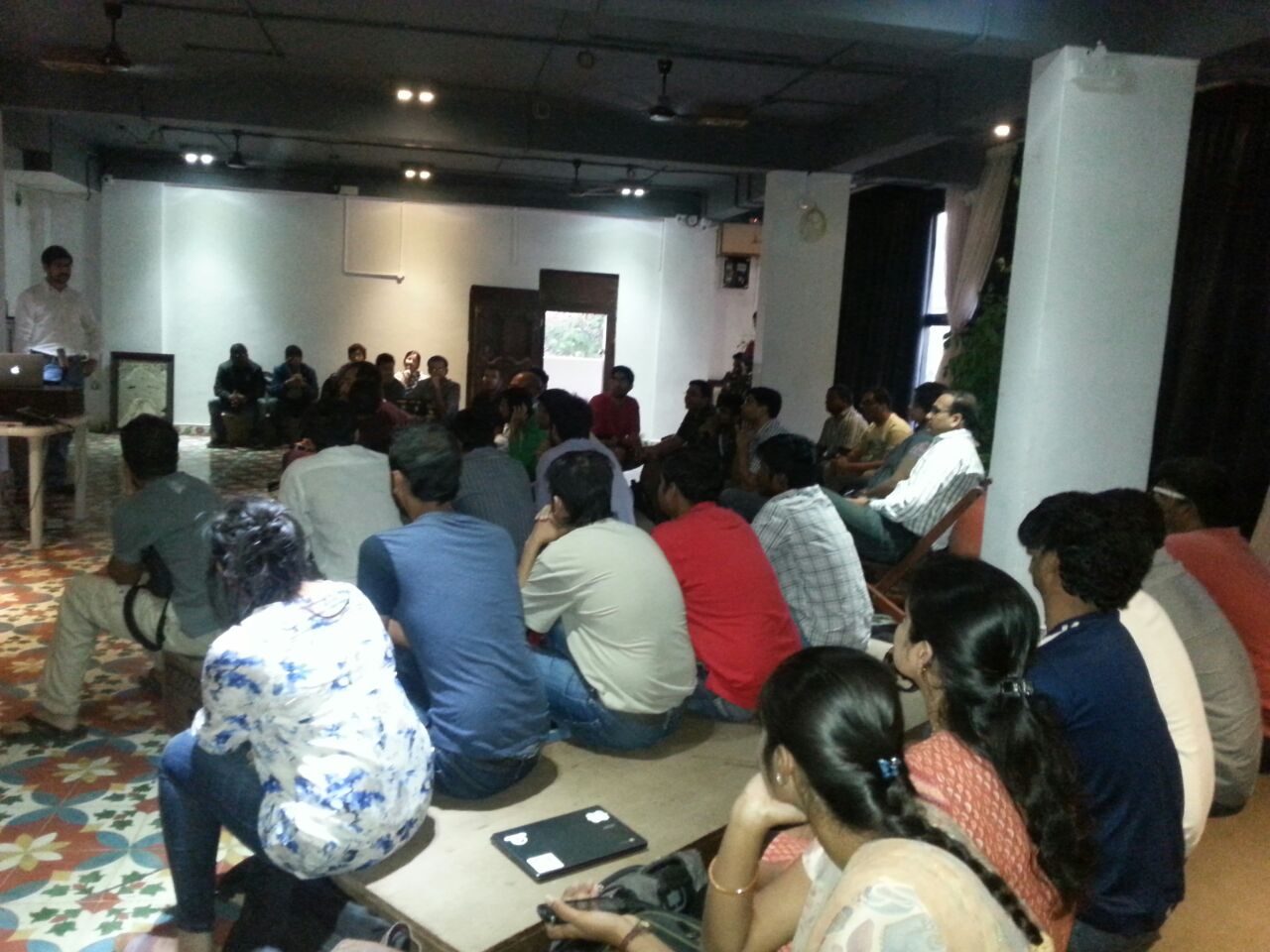 Even though Ola is using Google Play services as their location aggregator, in India, network is a bigger challenge. Quality varies from city to city and also reception within a city in unpredictable. Ola falls back to SMS, driver's phone and a set of offline algorithms if the network is unavailable. Ola's infrastructure is built using technologies like MongoDB, MySQL, Cassandra, Redis and Elastic Search. They are also exploring integrating web sockets and an experimental custom Android mod.
There was a lot of feedback from the audience specifically around why it is difficult for the drivers to locate the customer. Driver training is not an easy task – there are a lot of logistical and operational challenges. Vijay emphasised on the amount of work Ola does to improve the drivers' experience with the whole process of on-boarding their cars.
Everything at Ola is realtime – why would anyone book an auto through Ola if they can just walk out and get one in less than a minute. They are continuing to improve and innovate to revolutionize transportation in Indian cities.