DataMeet was started on January 26th 2011 by a handful of data enthusiasts who started a google group where people can share tips for working with data. "The intent was always to work on data in India and to find others doing the same. Since there were many data groups in London I felt there should be one for India." Anand S one of the founders.
After bringing together interested former colleagues and friends onto a Google Group they called it DataMeet because "it was available."  They began sharing data science tips via Skype calls. You can see the minutes from the first meeting here.
Eventually the group started to attract non tech people who have to deal with data issues in India and a small meetup in Bangalore was started. The Bangalore group decided to do an Open DataCamp to explore the larger issues and meet more people who care about the status of data in India.
Today the group has grown to encompass many people, ideas, projects, solutions, and challenges that using data in India presents. With 1500 people and growing on the Google Group, 5 active city chapters, trainings and events to promote and use open data, DataMeet is continuously looking for ways to bring open data to the forefront.
Chairman:
Thejesh GN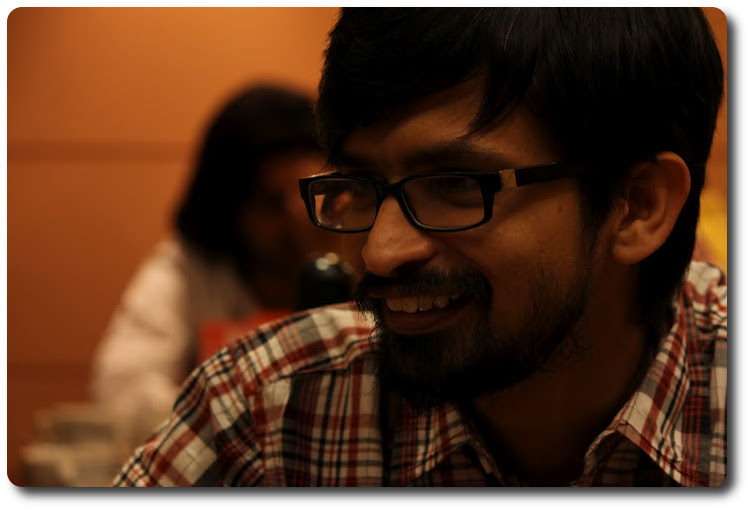 Thejesh GN (ತೇಜೇಶ್ ಜಿ.ಎನ್) "Thej"  is an Independent Technologist, developer, blogger, data enthusiast and traveler from Bangalore, India. He graduated as an Electronics and Communication engineer from VTU in 2002. His career started with Siemens Information Systems Ltd as an intern. In 2003 he joined Infosys Technologies Ltd as a Software Engineer. Since then, he has taken many roles such as Developer, Programmer Analyst, Technical Specialist and Technical Architect.
He loves hacking Open Source software. He speaks Python, Java, JavaScript and PHP. Loves talking at events and hosting workshops. Presently along with technology consulting, he runs OpenBangalore, AskYourGovt and other personal projects. He was awarded Infosys Community Empathy Fellowship (2010). Easiest way to reach him is by emailing thej @ datameet dot org  or use this form.
Trustee 
S Anand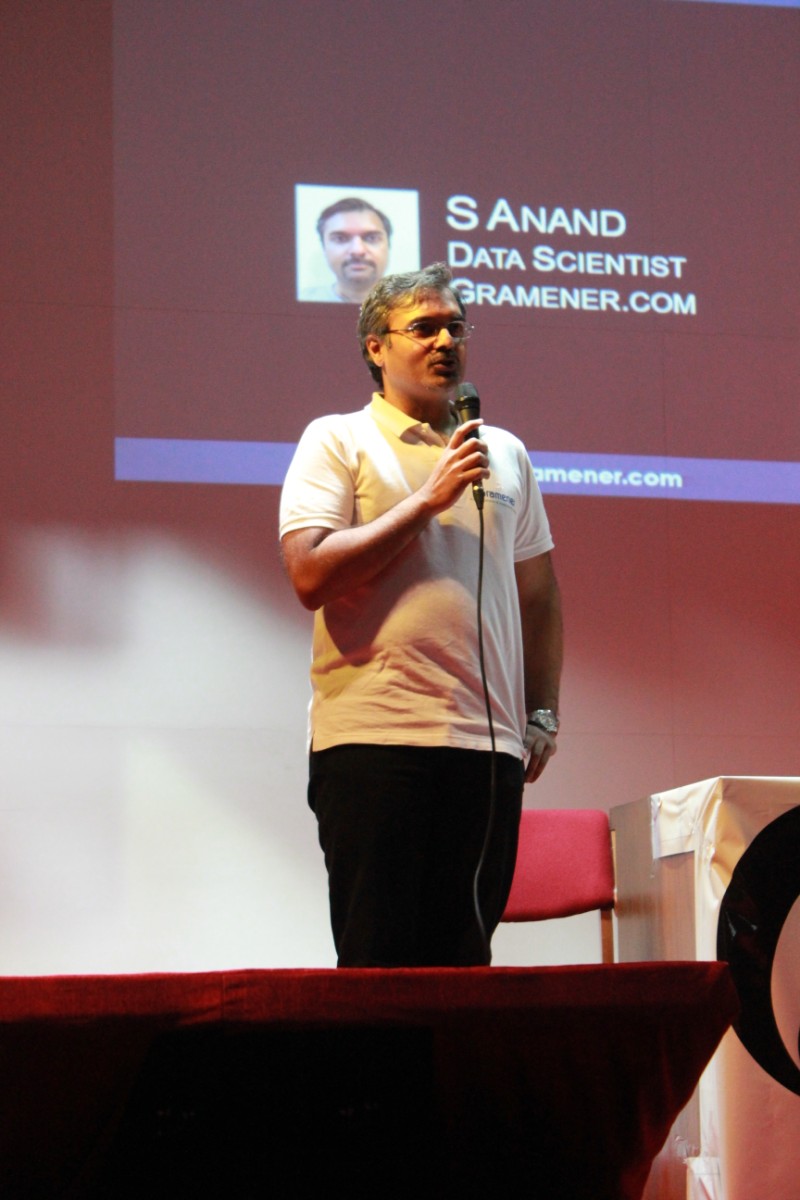 Anand and friends started a data visualisation and analytics product company called Gramener. He has advised and designed IT systems for organizations such as the Citigroup, Honda, ICICI, IBM, Oracle, RBS, SAP, Tesco, etc.
Anand has an MBA from IIM Bangalore and a B.Tech from IIT Madras. He has worked at IBM, Lehman Brothers, The Boston Consulting Group and Infosys Consulting. He blogs ats-anand.net.
Director
Nisha Thompson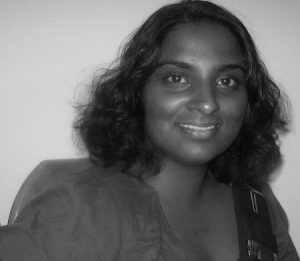 Nisha Thompson has a background in online community organizing. She has worked for the Sunlight Foundation in Washington DC, with online communities to use US government data to hold elected officials accountable. She moved to Bangalore in October 2010 where contributed to a research report on Open Government Data in India for the Centre for Internet and Society. Then was manager of the Data Project for Arghyam, a Trust that funds water and sanitation projects around the country.  She believes open information and data sharing can bring people together and allow them to better understand their society and how they can improve it.
You can reach her at nisha (at) datameet (dot) org