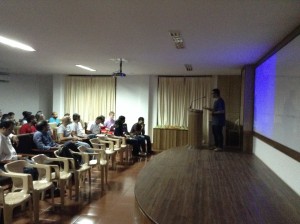 The Mumbai Data Meet kicked off the 7th session with two prominent speakers. The event was held on 30th May at the Sardar Patel Institute of Technology and was attended by more than 50+ people.
The first talk was by the team at Housing.com, which is an online real estate portal. The talk was shared between Paul Meinshausen, VP of Data Science, and Sourabh Rohilla, Data Scientist.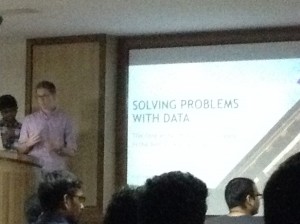 The second talk was by Yogesh Upadhyaya of AskHowIndia.org. His talk was centered around the use of data and visual story telling techniques.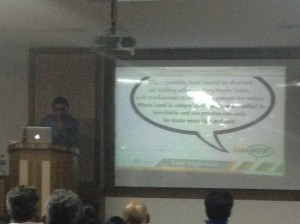 You can listen to the entire talk here.
And you can read more about it by Sidharth Shah over here. He has summarised the entire talk.
The next Mumbai data meet 8 will be held on 17th July.
After success of the "Data Science Hackathon" that was co-hosted with Zone Startups and a BFSI company, we are now co-organising another hackathon along with a corporate and Zone Startups.