DataMeet needed a logo so we asked the group if they could provide some ideas.   We thought we would get 1 or 2 ideas but we ended up with 15 great design ideas!
Not knowing how to pick we decided to ask the group to vote. You can see all the potential designs here.  The voting ended on May 20th and after a few tweaks to the design.  The winner is:

and a short icon here: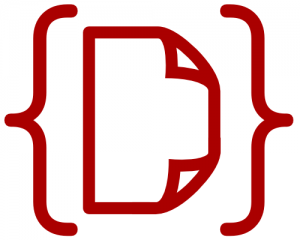 Thank you to Sumandro for designing this amazing logo for us!
Credit the following icon from the Noun Project as part of the logo.  You can get the files here.
Thank you to everyone who contributed designs and to all who voted!